12 tips for writing evergreen content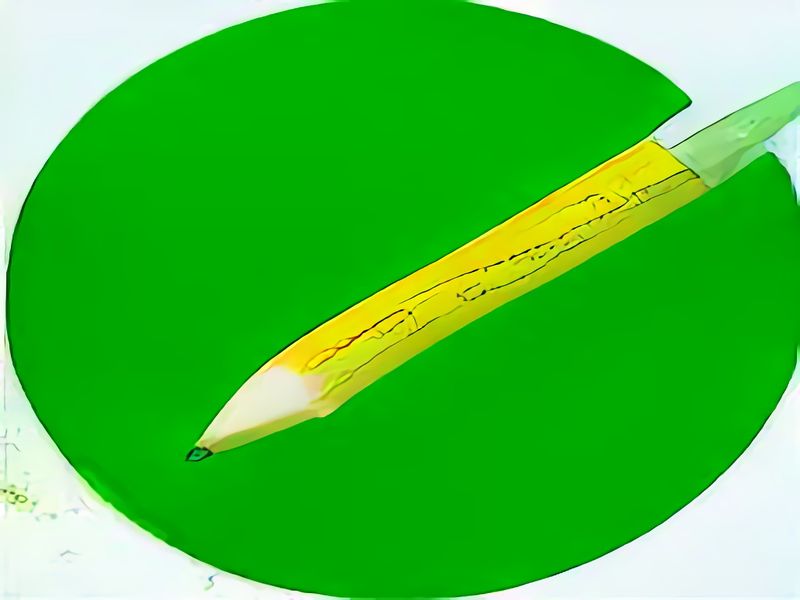 As the digital age accelerates and changes our world, so do our expectations of information. Readers want more than just facts and figures; they want to be immersed in content that speaks to them personally.
That's why evergreen content - content that is valuable and relevant over time - has become an important strategic element.
Here are some tips to help you improve your website visitors' experience and increase search engine optimization and content marketing effectiveness. Let's get started.
1. Consider your audience
When creating content of any kind, it's important to be aware of your audience's needs and wants. To ensure that your content is of lasting relevance, keep this audience in mind when writing. Any topic you choose should add value and provide a solution to a problem the target audience may be facing or has experienced.
2. Curate keyword-based content
Creating content around specific keywords that add value to your business website can encourage search engines to direct visitors.
For example, if you're optimizing a health and fitness website, you should create content with keywords like "best leg exercises" and others.
Writing blog posts on this topic can be a wise decision, as it is one of the most searched terms on Google regardless of the time of year.
When including your targeted keyword in your post, long-tail keywords are best because they provide more information about what people are looking for in their online research.
3. Update your content regularly
A common misconception about curated content is that it doesn't need to be updated once published. However, this is not true, as no content stays relevant forever - information becomes irrelevant after a few years or decades.
For example, let's say you wrote an article about video marketing and added some facts and recent statistics to your post - and published it online for everyone to read?
After 10 to 15 years (or so), readers will realize that what was in your article has been proven wrong or outdated, so unless appropriate changes are made, readers are better off without it.
4. Use attractive and appropriate visuals
One of the most important tips you should not do without is choosing attractive and representative images to add to your content. In this visual age, where visual content has proven to be more effective, you should focus on images and add them to your content.
The number of images you need depends on the type of information or story you want to tell - but make sure there are enough!
5. Create relevant content
One of the most important tips when creating content is that it must be consistent with your company's voice.
Creating relevant and helpful content will not only help you grow your customer base, but it will also make it easier for your audience to recognize your brand name and associate it with high-quality, informative posts.
For example, let's say you're a company that sells boats - in this case, blogs about sailing or fishing may be more useful than blogs about topics like how someone can fix their own boat.
So make sure you know what kind of blog posts relate to your business - know who (and what) your target audience wants!
6. Avoid writing about current events
If you write about current events, any evergreen content becomes generic and ruins all your efforts. Avoid news or current events that are short-lived - it will make them useless in the long run.
The keywords you use in your content should also not have a time frame: Google ranks posts by the length of their relevance to search terms, so make sure they can still be read after a certain amount of time!
7. Make your title memorable and clickable
Another tactic to make your content evergreen is to make your title attractive and clickable. When people see a catchy title, they click on it to check out the content. One way to make your title eye-catching is to associate it with a trending or popular topic.
For example, a self-explanatory title for "best of" and "how-to" blog posts is the easiest way to grab your audience's attention.
8. Don't use jargon
Your blog posts are usually aimed at beginners, who can sometimes be put off by technical or complicated language. If you want to add value to your readers, make sure that the content is informative and easy to understand.
Make sure that a simple vocabulary keeps your content relevant and it will become more green over time!
9. Avoid writing for experts
You won't make this mistake if you have a lot of expertise and knowledge on your topic. However, you might make this mistake if you only write articles or blogs to brag about your expertise.
Professionals are more likely to not seek help from people who are not as knowledgeable in their field as they are, and that's exactly what beginners need! So, it's important to make sure that the content created by an expert is aimed at beginners and not other experts in the same field.
10. Link different articles together
If you're writing an in-depth guide on any topic, such as "A Guide to Bike Maintenance," break that broad topic into smaller and more specific content sections. You can break it down into different parts, such as "How to change a bike tire" and "How to oil bike brakes."
Once these articles are created, link them together so that visitors have the opportunity to solve a specific requirement while being directed to other related posts for their needs.
11. Advertise on social media
One of the best ways to make your content evergreen is to promote it on social media. Having a plan for promoting your content on various social networks not only extends its life, but also helps you get more likes and shares.
You can use publishing or scheduling tools with updated content shared across different channels like Facebook, Twitter, LinkedIn, etc., as well as other popular platforms like YouTube, Pinterest or Instagram.
This way, you will reach even more followers who will find the information interesting enough to share it with their network of friends and acquaintances!
12. Reuse the content
To keep your content relevant, try repurposing it for current trends! There are many different formats you can use, such as converting your blogs into videos or audio files. All you need is creativity to create something new.
Was this article helpful?
4
Posted by:
👨 Ram Gopal Gulati