3 ways to reduce the cost of your US college education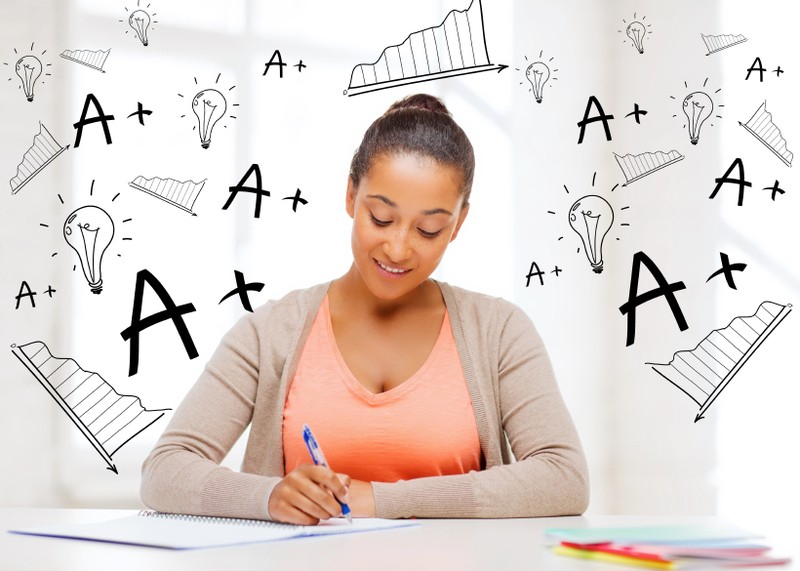 Studying abroad can put immense strain on your wallet and students are often left paying off education loans once they get a job. These tips can help you reduce the cost of your US college education.
A lot of you might have already gotten admissions and the rest of you would get to know of your results of US undergraduate admissions in a few weeks from now. Obviously, the next big thing on your mind would be to reduce the monster costs of studying in the US.
For a full undergraduate course spanning over four years, in some of the high-cost-of-living destinations like California or New York City, the total cost could be close to 2 crores. Even otherwise, the minimum cost for a 4-year degree would seldom be lower than 1.5 crores.
In such a case, it makes a lot of sense in reducing the cost through scholarships and other means. In our experience, most students are able to get at least a 30% discount on their total costs, some even getting to as much as 60-70%.
To get there, you need dedicated research and persistent efforts across multiple areas. We explore a number of ways for you to reduce your total costs upfront:
1. Appear for AP exams or advanced credits while you are still in class 12
Most of the material that you shall study in your Freshman and Sophomore year would deal with general subjects, for many of which you can take AP credits and waive off your requirements to study them at the university.
For example, a 4-credit course would cost about 5,500 at UC Berkley which means, that if you have done it before through your AP exams, you save that much money.
We have seen students save as much as $40,000 - equivalent to a year's tuition fee by taking these advanced credits beforehand. This also allows you to graduate ahead of your class in 2 or 3 years and save time on boarding and lodging as well.
2. Avail scholarship opportunities
Most schools offer some kind of scholarship. In the US, while the scholarships are largely a function of the financial status of your family, many other scholarships are available as well. They usually say, 'merit gets you in the university, your financial status determines your eligibility for scholarships.'
Many universities like MIT offer 'need-blind scholarships' to the tune of 100% costs of your studies (includes tuition, boarding and lodging).
Need-blind implies that no students will be denied the opportunity to study if he/she is a deserving candidate and financial status of his/her family shall not have any bearing on his/her ability to pursue studies at the university.
In fact, a whopping 93% of students at MIT receive some kind of MIT sponsored aid or scholarship. Harvard also explicitly states on its website that no requests for 'athletic or merit-based scholarships shall be entertained.' Only the financial status shall determine your scholarship eligibility.
However, outside of the university, there are many other sources which offer scholarships based on ethnicity/ gender/ merit and other means. Specifically, if you are a woman pursuing higher-education opportunity abroad, there are far more opportunities for scholarships such as:
JN Tata scholarships
Gates Millennium Scholarship awarding up to $12,785 per year
3. Opportunities to reduce tuition costs while at the university
Many students are able to work around reducing costs once they are at the university. At university, you have a number of options available to earn extra pocket money or to reduce costs or for that matter, get additional scholarships. We see a few typical patterns:
Earn some money through TA and RA opportunities, especially in your Junior and Senior years, you would have the opportunity to present yourself as a Research Assistant or a Teaching Assistant. Each course can pay you close to $2,000 or more. Presumably, with you being a TA in 3-4 courses and an RA on the topic of your choice, you can potentially earn close to 20,000 $ during your college studies
Seek scholarships in your first and second semester at university. As many as 40% of students report that they are able to find some kind of scholarship support within the first year of their college, the average amount being $10,000 per year. Over a 4-year time horizon, this amounts to $40,000 - not an insignificant amount in any way!
Reduce costs through renting books, living in slightly down-scale accommodation and as such leading a relatively frugal lifestyle. You can save around $3,000 every year.
Potentially, with all of these interventions, you can at least shave off 40-60% of your total costs. The rest can be financed through your family's assistance or a student loan.
Remember, a good education is priceless. Don't compromise on your dream to go to a great college because of financial reasons. If you are persistent, you shall be able to figure out a way to finance your studies. All the best!
Was this article helpful?
9
Posted by:
👨 Ram Gopal Gulati